[ad_1]
A self-proclaimed member of the Central American migrant caravan was arrested on Friday for allegedly throwing rocks toward Customs and Border Protection (CBP) agents.
Alan Suazo-Gomez, 31, of Honduras, illegally entered the U.S. near the Andrade Port of Entry in California, the agency said in a news release.
TRUMP SAYS USE OF TEAR GAS WAS NECESSARY TO REPEL MIGRANTS WHO RUSHED TOWARD PORT OF ENTRY
Agents reportedly spotted the man's footprints near the border and tracked him down for roughly a mile before finding him near a tree.
At that point, Suazo-Gomez allegedly "climbed up into the tree, set it on fire and began to throw rocks at agents on the ground" and at a CBP helicopter that was nearby. The man eventually came down from the tree and was arrested, officials said.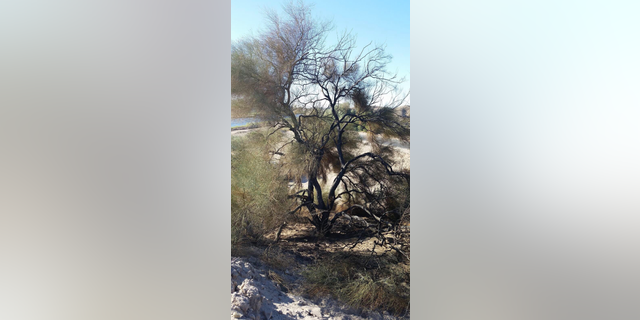 Neither the helicopter nor any agents were struck during the incident.
Suazo-Gomez purportedly told CBP agents he had traveled as part of the migrant caravan. The agency said the Honduran man was previously deported from the U.S. in June and had been arrested "several" times in Florida.
[ad_2]
Read at the source